Amazing Stamped Canvas Tote
Create this Amazing Canvas Tote Stamped for yourself or as a gift for that special friend. Stamping makes creating so easy and mix and match stamps make creating patterns so fabulous.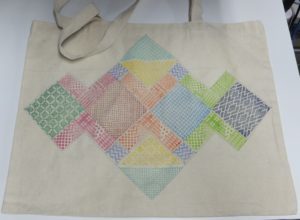 This tote will be perfect to carry so many things including your crafty projects your working on.
Step 1:
Gather all of your supplies and start with a bunch of stamps you would like to use and lay them out in a proposed pattern.... with estimated positioning.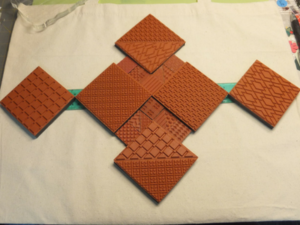 Step 2:
Using a single stamp at a time stamp each one... using a mixed colour combo available from the fabulous Color Box Ann Butler's inks for Fabric, Wood and More.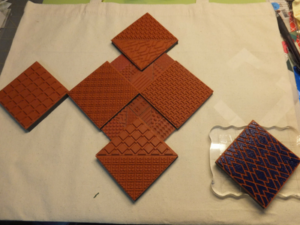 Step 3:
Continue the stamping in the proposed design.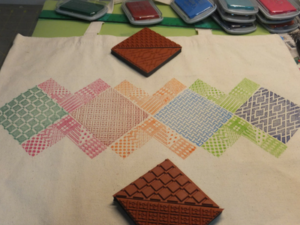 Step 4:
Start expanding the stamped pattern after the main central section is done. It is easy now to fit each piece now to fit together. There are small, medium and large pieces that all intermingle to design with.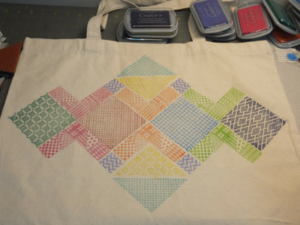 Step 5:
When it's all stamped I then added some sewing machine stitching to complete the look of a patchwork quilt on the tote bag.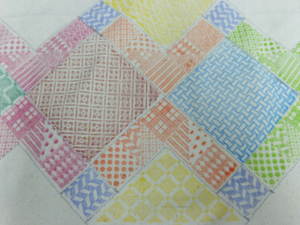 Step 6:
Setting the inks either slow drying or heat setting will allow you to wash and keep this tote clean.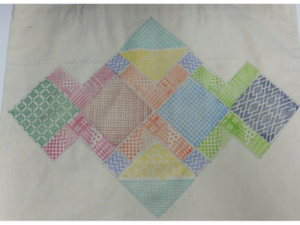 That's it, you're done! Now enjoy using your stamped tote for yourself or a friend for so many uses.
Ann Butler Products Used:
Ann Butler Designs Ez-De's Faux Quilting Stamps: 1″ and 2″ Squares
Other Products:
Canvas Tote Bag
Heat Tool
Sewing Machine
Thread
Needle